ADOS-2 Clinical Training Workshop
ADOS-2 Training Overview
Our ADOS-2 training workshops provide an introduction to and guidance on the use of the ADOS-2 for the purposes of clinical assessment.
Our experienced trainers will provide an overview of the ADOS-2 and demonstrate administration and scoring, operationalising diagnostic criteria for ASD. You will have the opportunity to practise scoring with guidance from the trainers on the nuances of administration and coding the ADOS-2.
The workshop focuses primarily on Modules 1 to 4; materials are provided in order to complete training in the Toddler Module following the workshop.
ADOS-2 administration and coding are highly standardised. Therefore, valid assessment requires training. Read our workshop FAQs.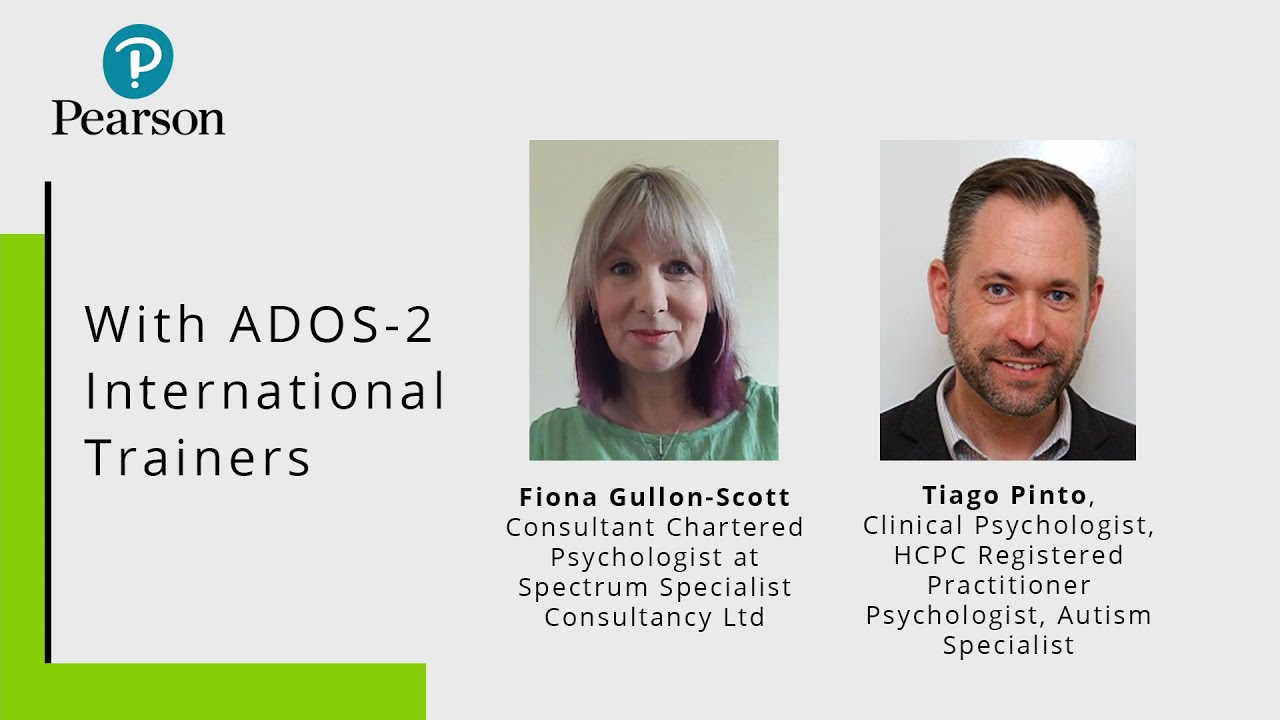 Play
"It was a really good course and the facilitator was great. She was really good at explaining the assessment and how this was carried out. it was a very practical focused training and made it clear around how it was to be implemented. I feel ok about carrying the ADOS - 2 out after this."
Clinical Psychologist
"The workshop was highly informative, I feel confident in my understanding of the assessment tool following the workshop."
Speech and Language Therapist
"Very well thought out training package that was well delivered and easy to follow/understand. Helped immensely with learning the practical tips of completing an ADOS-2 and how/when it should be used in context to practice."
Psychiatrist
"Excellent presentation. In-depth discussion of each module was helpful and clinically applied."
Clinical Psychologist
"I really enjoyed Fiona's conversational and anecdotal style and research knowledge."
Psychiatrist
"It was an excellent and very useful workshop. Extremely relevant and a good balance between practical and knowledge-based training."
Clinical Psychologist