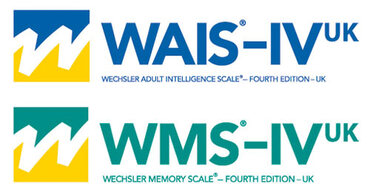 WAIS-IV / WMS-IV UK Scoring Software and Report Writer
WAIS-IV / WMS-IV UK Scoring Software and Report Writer provides time-saving scoring and reporting
Prices include VAT where applicable
WAIS-IV Scoring Software WAIS-IV / WMS-IV UK Scoring Software and Report Writer

9780749150242

Qualification Level

C
Overview
Publication date:

2010

Qualification level:

C
Product Details
Benefits

Produces individualised, comprehensive reports that go beyond mere scores, tables and graphs
Generates concise score reports and statistical reports with graphs and tables
Includes comprehensive user manual

Features

Non-Technical Client Report
Comprehensive Narrative Report with narrative interpretations included.
Clinical and Background Review
Raw to scaled score conversions
Strength and weakness discrepancies
Interprets statistically significant discrepancies between scores
Uses the PsychCorpCenter Platform as its foundation to integrate with other report writer applications and produce cross battery analysis of scores

The operating systems supported by our software are Windows XP | Vista | 7. Ensure your computer meets the minimum software requirements prior to purchasing our software.

 
FAQs
Are the norms US or UK on the writer?

The WAIS-IV UK and WMS-IV UK kits and writer both have US norms. However, both assessments were anglicised so that they are appropriate to use on a UK sample of participants.

The reason for having US norms is that a UK sample was used for validation, but because the assessments validated, there was no need to go to full standardisation. So the US norms apply to both the assessments and the writer. The assessment didn't have to go to full standardisation as it validated against the US model.