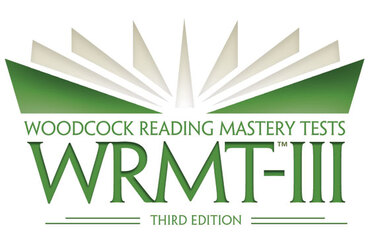 Kits

Starter & complete kits, print & digital

Test forms & reports

Booklets, record forms, answer sheets, report usages & subscriptions

Support materials

Manuals, stimulus books, replacement items & other materials

All products

All tests and materials offered for WRMT-III
WRMT-III Form A Complete Kit

9780749163174

Qualification Level

B

Includes Administration Manual, Form A Record Form (25), Oral Reading Fluency Form A (25), Form A Stimulus Book, Rapid Automatic Naming Cards and Audio CD

WRMT-III Form B Record Forms

9780749163228

Qualification Level

B

Pack of 25

WRMT-III Form B Complete Kit

9780749163204

Qualification Level

B

Includes administration Manual, Form B Record Form (25), Oral Reading Fluency Form B (25), Form B Stimulus Book, Rapid Automatic Naming Cards and Audio CD

WRMT-III Form A Record Forms

9780749163198

Qualification Level

B

Pack of 25

WRMT-III Form A oral Fluency Record Forms

9780749163181

Qualification Level

B

Pack of 25

WRMT-III Form B oral Fluency Record Forms

9780749163211

Qualification Level

B

Pack of 25

WRMT-III Manual

9780749163150

Qualification Level

B

 

WRMT-III Q-global Woodcock Reading Mastery Tests, Third Edition (WRMT III) Scoring Subscription

9780749170219

Qualification Level

B

 

WRMT-III Q-global Woodcock Reading Mastery Tests, Third Edition (WRMT III) Report Usage

9780749170202

Qualification Level

B

 

WRMT-III Q-global Digital Manual

9780749150495

Qualification Level

B

 

WRMT-III Form A Q-global Digital Stimulus Book

9780749150846

Qualification Level

B

WRMT-III Form A Q-global Digital Examinee Stimulus Book, Form A Q-global Examiner Stimulus Book and Audio Files

WRMT-III Form B Q-global Digital Stimulus Book

9780749150891

Qualification Level

B

WRMT-III Form B Q-global Digital Examinee Stimulus Book, Form B Q-global Examiner Stimulus Book and Audio Files
Overview
Completion time:

15 to 45 minutes for complete battery

Publication date:

2011

Age range:

4 years 6 months to 79 years 11 months

Qualification level:

B

Telepractice:
Product Details
The new WRMT-III offers you the latest revision of the WRMT, which set the standard for assessment of reading readiness and reading achievement.

Benefits

Retains the format and structure of the WRMT-R/NU, while expanding the test's range to give you even greater diagnostic power
Evaluates struggling readers
Identifies specific strengths and weaknesses in reading skills to plan targeted remediation
Guides educational selection and placement decisions
Screens for reading readiness
Determines reading strategies for students with special needs

Also available in digital fomat via Q-global®

Features

The WRMT-III contains four new and five revised subtests.

New subtests

Phonological Awareness (4 years 6 months to 8 years 11 months)
Listening Comprehension (6 years to Adult)
Rapid Automatic Naming (4 years 6 months to 8 years 11 months)
Oral Reading Fluency (6 years to Adult)

Revised subtests

Letter Identification (4 years 6 months to 6 years 11 months)
Word Identification (6 years to Adult)
Word Attack (6 years to Adult)
Word Comprehension (6 years to Adult)
Passage Comprehension (6 years to Adult)

Additional Features

Comprehensive, contemporary reading coverage based on extensive research
All new photorealistic stimulus art to more readily engage children
Two parallel forms that can be used to monitor reading growth
Test items arranged in order of increasing difficulty
Basal and ceiling rules and grade-specific start points to help you administer only those items within the examinee's functional range
Item-level error analysis on Listening Comprehension, Passage
Comprehension, and Phonological Awareness
Within-item-level error analysis on Word Attack, Word Identification, and Oral Reading Fluency
New norms: conducted from July 2009 through June 2010 on a nationally representative sample of 3,360 individuals aged 4 years 6 months through 79 years 11 months.